■Miniature 325/ミニチュア325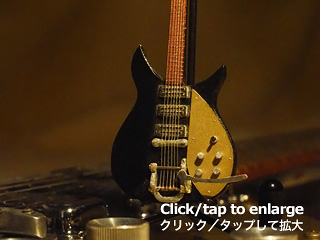 手作りした小さなリッケンバッカー325です。残念ながら音は鳴りません。
Meet the little Rickenbacker 325 that I handcrafted from scratch. You can't play it, though.
Body and neck: wood
Pickguard and logo plate: clear plastic plate
Metal parts: aluminum ribbons
Position marks: aluminum ribbons
Tuners: aluminum ribbon and pins
Frets: core of a power cord
Knobs: toothpicks
Guitar stand: toothpicks
■Beatle Guitars/ビートルズ・ギター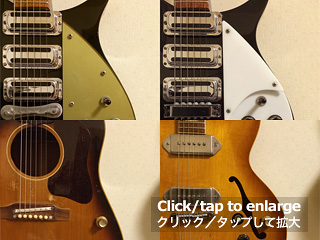 ギター・コレクションから、ジョン・レノンが使ったものと同じギター4本です。
Four John Lennon guitars from my collection.
Rickenbacker 325C58
Rickenbacker 325C64
1962 Gibson J-160E (same year as Lennon's)
1965 Epiphone Casino (same year as Lennon's)
■High Resolution Photos/高解像度写真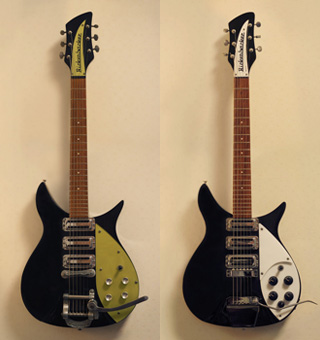 Rickenbacker 325C58
Portrait/縦写真: 1800x3200
Landscape/横写真: 3200x1800

Rickenbacker 325C64
Portrait/縦写真: 1800x3200
Landscape/横写真: 3200x1800